Netflix may not allow you to share passwords accounts again!
Sometimes it happens that someone creates a subscription to Netflix and then shares the account and password with family and friends, and it seems that this will not last for long.
According to The Streamable , the Netflix app is starting to show alerts on shared accounts that they don't live with the account's original owner.
The message states, "If you do not live with the original account owner, you must have your own account to continue viewing the content."
Also from the message, the Netflix app will ask to verify the identity of the original owner of the account, either via email or text message. If the user fails to confirm his identity, he will not be able to continue playing the content and will have to create a new account.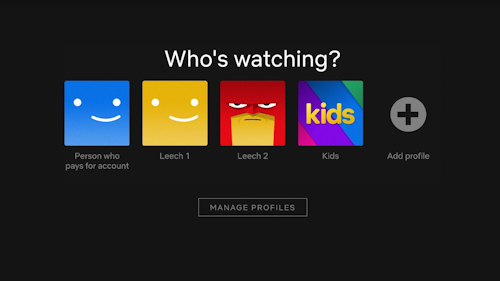 Netflix confirmed these new changes, and it said it does so by making sure that those who use Netflix actually have the right to do so.
It is not known if the exact mechanism that Netflix relies on in determining this, is it the IP address of the device or otherwise.
Netflix laws and rules state that passwords cannot be shared with anyone outside of the home, but users do so anyway.
The CEO of Netflix had previously told the Wall Street Journal in 2020 that it was monitoring the password-sharing process on the platform, but it had done nothing about it.
The basic plan to subscribe to Netflix allows streaming on only one device for $ 8.99 per month, or two devices in the standard plan for $ 13.99 per month, or four devices in the premium plan for $ 17.99 per month.